Olivia Munn at the Comedy Awards: pageanty famewhore or cute?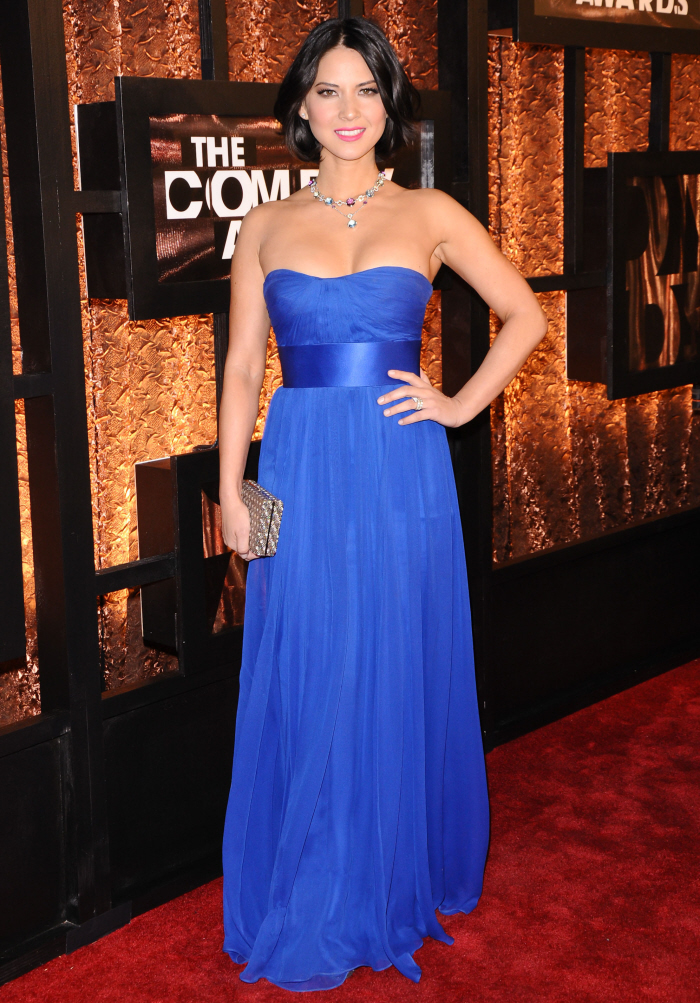 I have no idea why I've been covering so much
Olivia Munn
stuff. To me, she's almost exactly like Kate Bosworth or Rachel Bilson - which is to say, completely useless, a talent less famewhore. But unlike Bilson and Bosworth, Olivia is rather new to the famewhore game. It seems like it's just been within the past year that she's really begun to go to every single event, and tried to get her name in every single story. Maybe she got a new publicist or something. Maybe she's trying to show Justin Timberlake that she's got the right stuff to be his A-list girlfriend.
Anyway, these are photos of
Olivia Munn
at last night's first annual comedy awards. For the most part, it was a sausage party of male comedians, but there were a few women there, and they were all dressed in suits or business-cocktail kind of outfits. Olivia was the only one wearing a bright pageant gown. And why is she there again? Oh, right. Because she's "funny". Because her schtick is "the hot girl who cracks jokes". Right.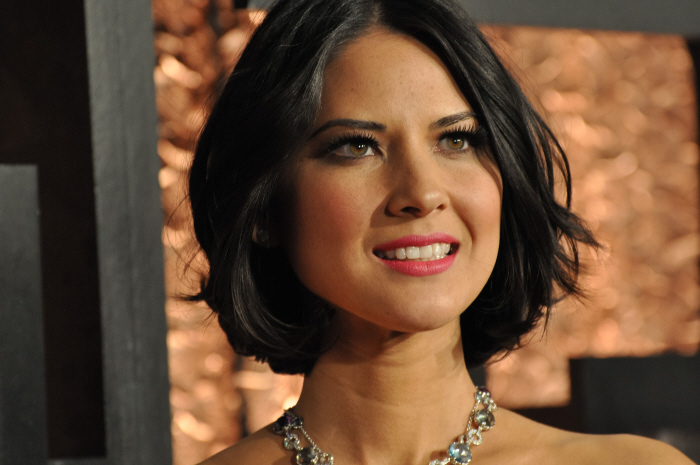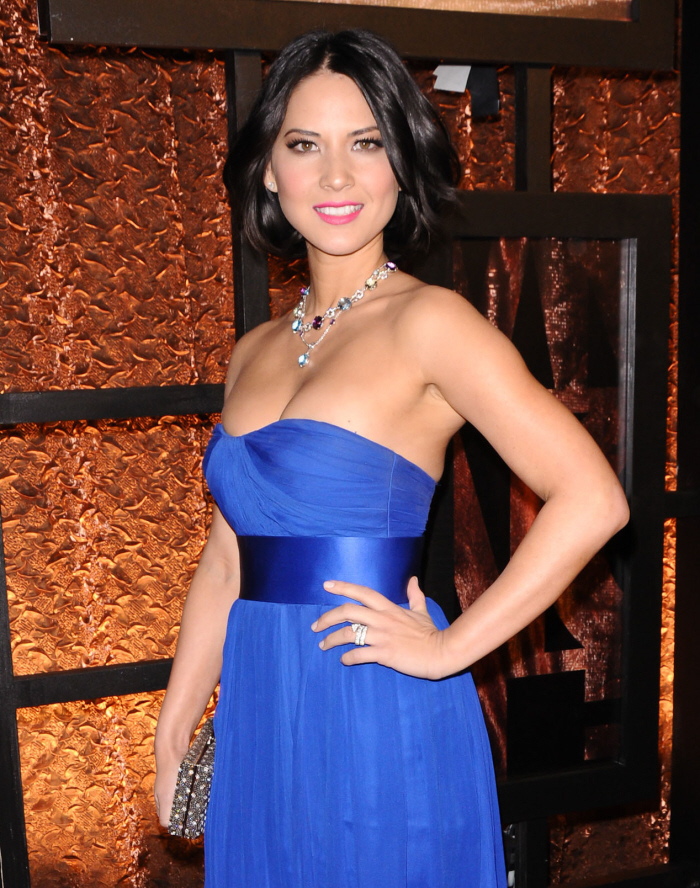 A little Jon Stewart, if it makes you feel better. But I'm still mad at him for hiring Olivia for The Daily Show. She's really ruined it, hasn't she?