Olivia Munn in black velvet at the opera: gorgeous or tragic?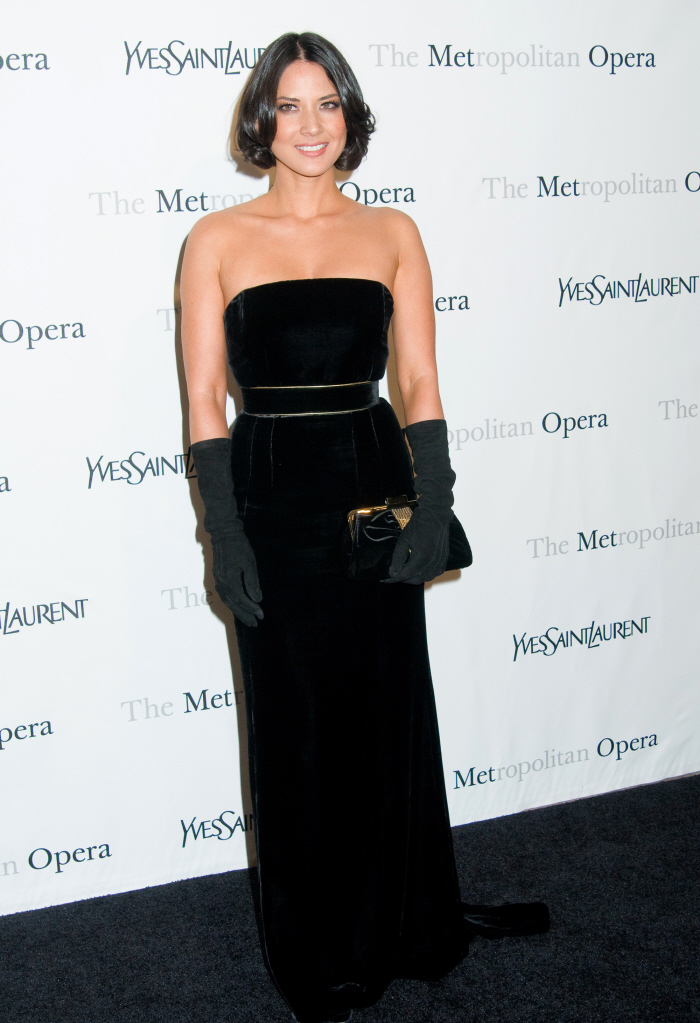 Last night was opening night for the Metropolitan Opera's premiere of Rossini's Le Comte Ory. The event was sponsored by Yves Saint Laurent, and as you can imagine, many of the "fashion girls" and New York A-listers walked the red carpet. And
Olivia Munn
. I'm assuming this gown she's wearing is YSL, because the event sponsorship and because it genuinely looks like YSL. I give Olivia credit for dressing appropriately for the occasion, and if ever there's a fashion need to don lady-like gloves, it's an opera. I will also give Olivia credit for the fit of this gown - it looks beautiful on her admittedly great figure. But still, this is not Opera Hair. Nor is it Opera
Makeup
. Why does she always get the hair and makeup wrong? Is it a compulsion for her? Instead of looking put together, she looks like she just wandered onto the red carpet from her fitting.
Also - Olivia is having a bad week. You know how she's a "television star" now because she on that NBC show Perfect Couples? Yeah, that junk just got canceled, because nearly everybody hated it and no one watched it. The show is being replaced with a new sitcom starring Paul Resier. Because it's the early 1990s. Well, at least Olivia has her Daily Show gig, right? God, she sucks so much on that show I barely even watch it nowadays for fear she will make an appearance and I'll be too filled with rage to even fall asleep.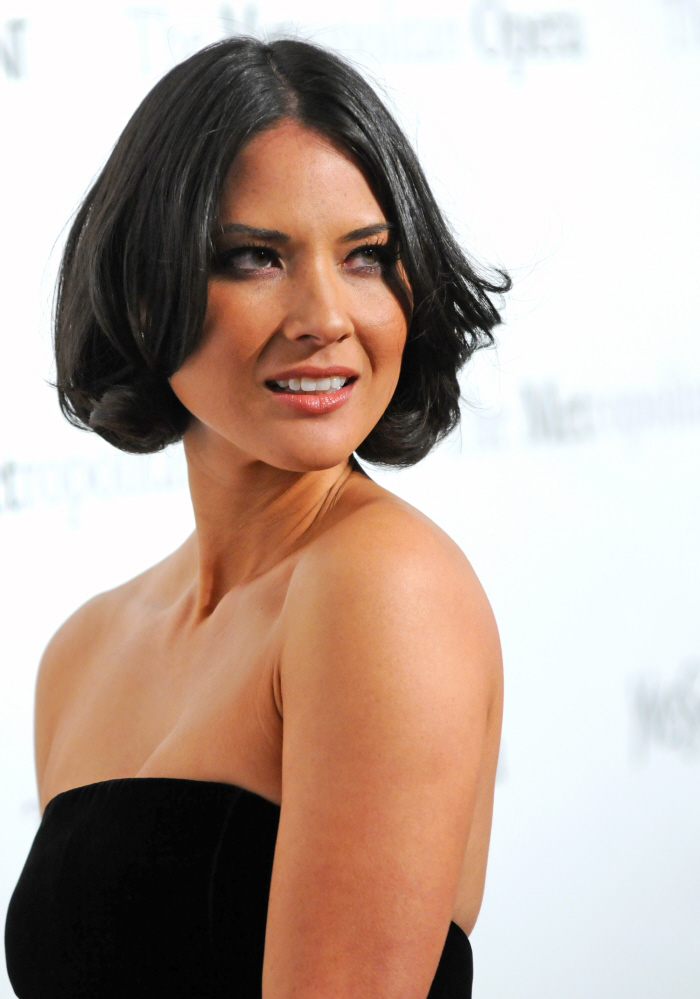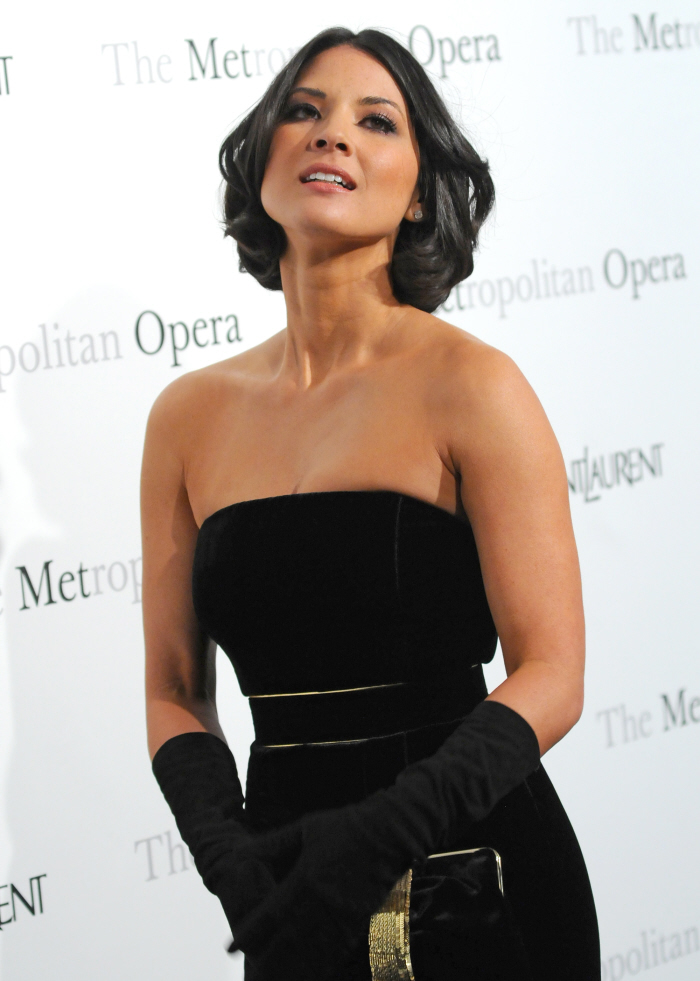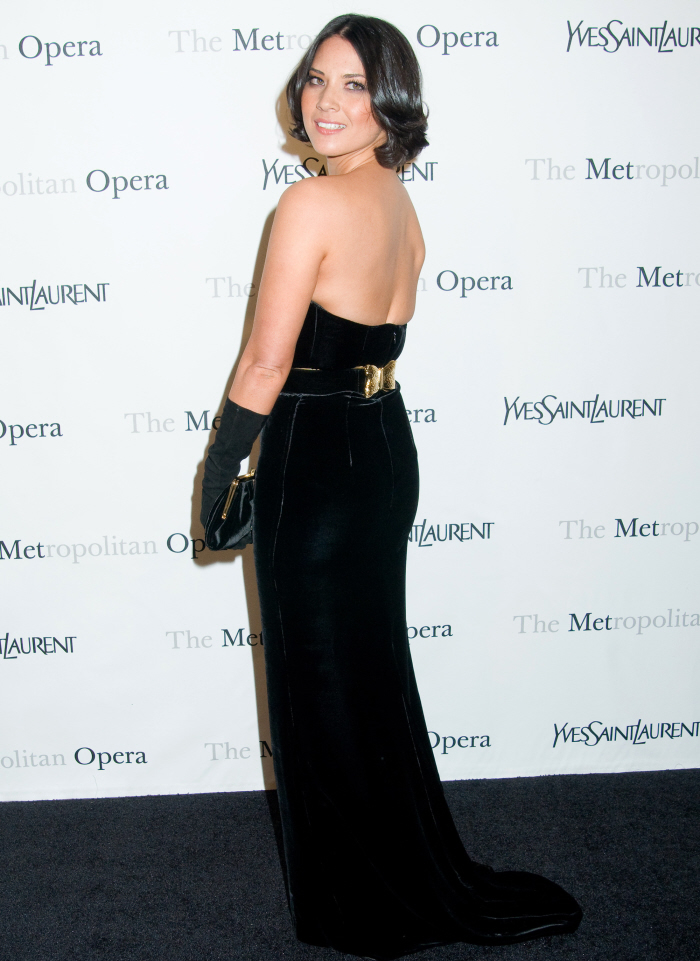 celebitchy/Photos courtesy of WENN.